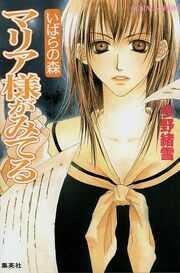 A tragic lesbian romance novel causes a scandal at Lillian because the author is rumored to be Sei. This prompts Sei to tell Yumi and Yoshino about her past with a girl named Kubo Shiori.
This book covers episodes 10 and 11 of Season 1.
Recap from beginning to end the events of the novel.
Featured Episodes
Edit
Was the anime faithful to the novel? Were there any differences?
Illustrations
Edit
Okazu Notes
Edit